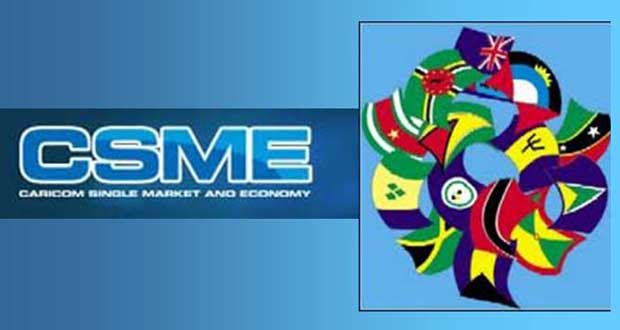 (CARICOM Secretariat, Turkeyen, Greater Georgetown, Guyana)     Over twenty-five CARICOM Youth Ambassadors (CYAs) from across the region are expected to participate in a CARICOM Single Market and Economy (CSME) Advocacy Workshop.
The activity takes place in Guyana 29-30 May, 2014 at the Grand Coastal Hotel.
The workshop's objective is to equip CYAs with knowledge of the CSME and also prepare them to engage peers on regional integration issues. The activity is hosted by the CARICOM Secretariat with the assistance of the European Union under the Tenth European Development Fund.
Over the course of the two days, the CYAs will participate in interactive sessions including presentations on CARICOM and CSME for Youths and the Free Movement of Skills and Occupation.  A highlight of the workshop is a field trip to a local CARICOM Exporting company to facilitate a practical look at the CSME processes in operation. Other areas of training will include public speaking, understanding the media and creating youth-friendly messages.
There is an increased effort this year for the workshop to be practical and youth-centred.
The formal opening ceremony of the CARICOM Youth Ambassadors CSME Advocacy Workshop will take place 9.00 am on Thursday 29 May 2014, at the Grand Coastal Hotel. It will feature remarks by the Honourable Carolyn Rodrigues-Birkett, Minister of Foreign Affairs; CARICOM Secretary-General, Ambassador Irwin LaRoque; a representative of the European Union's Delegation to Guyana, Suriname and Trinidad and Tobago, and Dean of the CARICOM Youth Ambassadors, Ms Cindy Morquette. The CARICOM Youth Ambassador Programme (CYAP) was established to facilitate youth participation in the regional integration process.
CONTACT: piu@caricom.org; caricompublicinfo@gmail.com