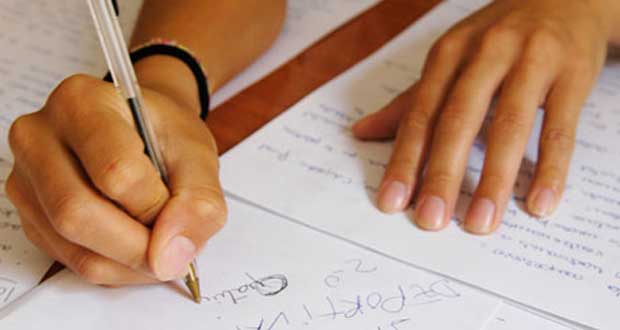 STUDENTS in a particular school in Region One, who were affected by the integrity of the recent National Grade Six Assessment (NGSA)through irregularities, will be reassessed on July 2 and 3.
This was announced by Superintendent of Examinations, Sauda Kadir, at a Ministry of Education press briefing last Thursday at the National Center for Educational Resource Development (NCERD), Battery Road, Kingston.
In a press release on May 30th, the Ministry of Education announced that there were irregularities in the conduct of the NGSA in Region One which has affected the integrity of that school's NGSA results. The Ministry at the time indicated to the public that they were actively considering various options and would make interventions where its paramount consideration will be what is in the best interest of the affected students.
QUALITY ASSURANCE
In recent years, the Ministry of Education established a number of quality assurance mechanisms to ensure that examinations and their subsequent results are of the highest integrity. In fact, it was these measures that allowed the Ministry to identify this problem in the affected area and school. No other irregularities were found in any of the other schools in Guyana.
NO REASSESSMENT
Meanwhile, three children who
were on their way to participate in the second day of the NGSA at the Academy of Excellence at Cornelia Ida, West Coast Demerara, were injured in a vehicular accident that prevented them from completing the examination. The Ministry of Education has since announced that these students will not be reassessed but other measures will be taken to award them a secondary school.
(Rebecca Ganesh-Ally)